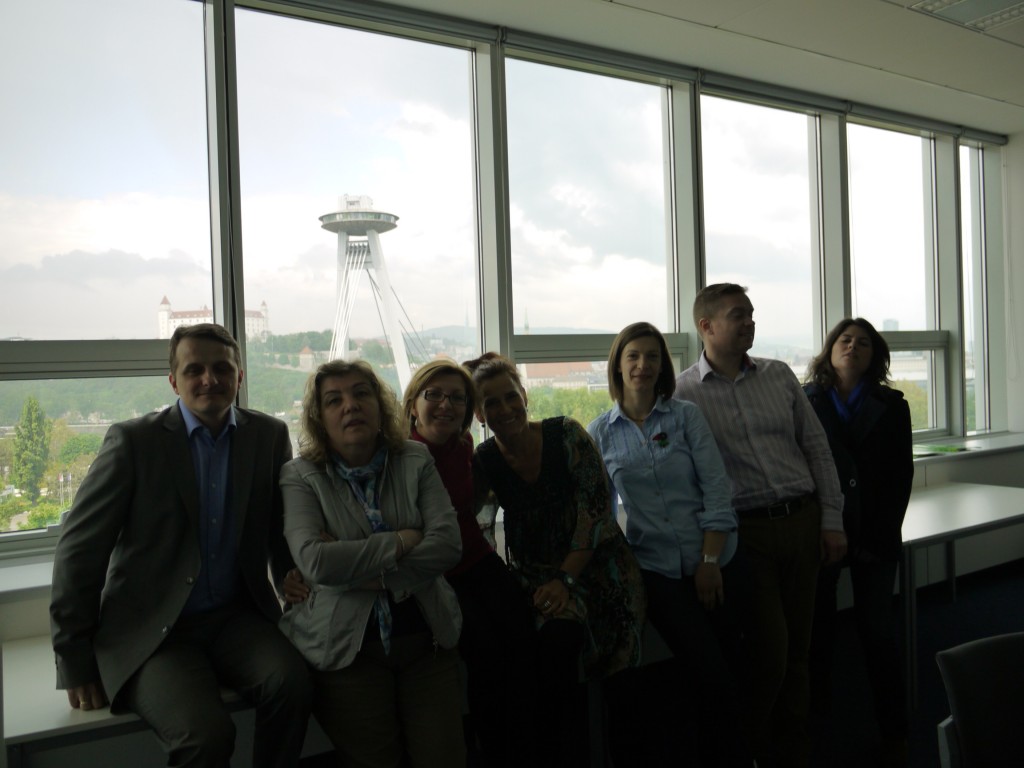 On the 28th and 29th of April the Second Transnational meeting of the project team took place in Slovakia, Bratislava. The hosting partner was die Berater Slovakia.
The main discussion points at the two-day meeting were:
Reflection round and Evaluation summary from the Kick-off meting;  Discussion and Approval of the Project Monitoring and Evaluation Plan developed by BUPNET, Germany;
Wrap up of WP2­_ Desk research & primary research  – discussion of the issues, findings and partners' satisfaction from the report – Desk research and Need analysis report;
WP3_Development of draft train-the-trainer course and online tool box – Allocation of tasks and responsibilities and set up of an Action plan;
Testing, discussion of the final version of the project website, including principle, design and functionality of the online toolbox;
Discussion of the Project Dissemination and Exploitation Strategy;
Administrative and reporting questions.
The meeting was held in a friendly and relaxed atmosphere, which fostered the creativity and the fruitful results at the end.  All partners were glad with the results from the work done during the elaboration of the Desk research and Need analysis report and enthusiastic about the further development of the project activities.