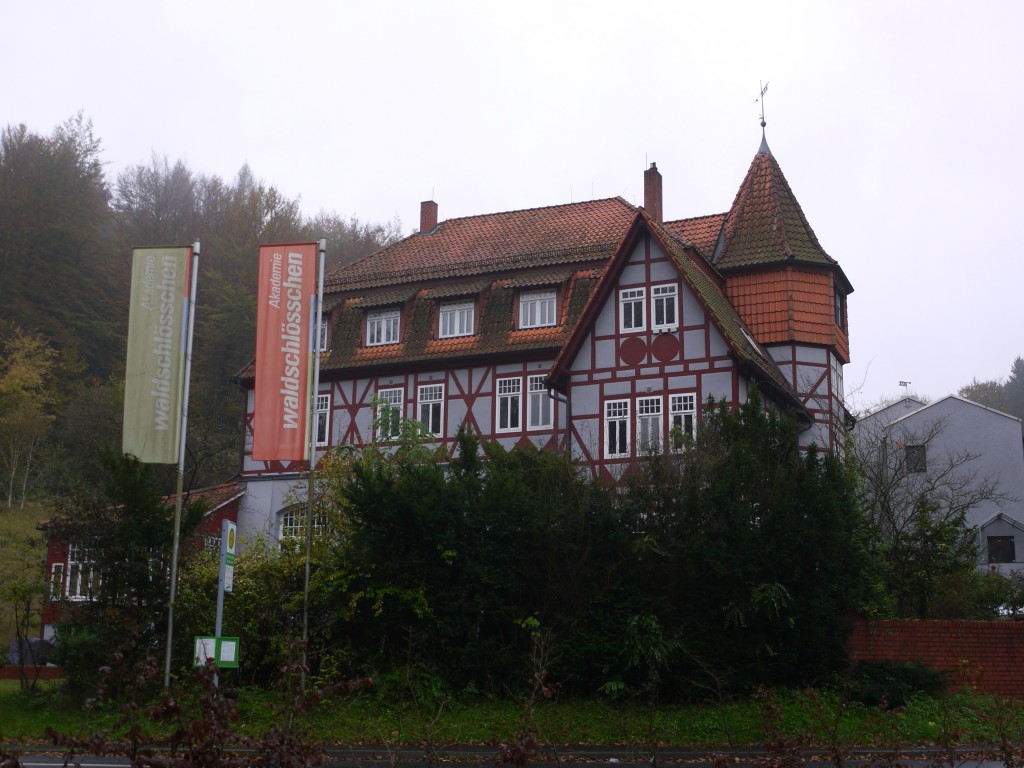 In the last week of October, in the secluded and welcoming atmosphere of Akademie Waldschlößchen, the GEP VET project partnership organized a two-day training session for the consortium trainers on the freshly elaborated training materials on entrepreneurship.
The training workshop was meant for each partner to introduce the training modules on entrepreneurship, assigned to their organization, and also to conduct an exemplary training session with an in-depth look at certain modules and activities of the curriculum for the rest of the participating trainers. The session also played a great role in collecting feedback on the relevance of the content of the training materials presented by each trainer and to engage the teachers for possible improvements and adaptation where needed.
During the scope of the training each trainer presented at least one fully developed module with theoretical background and chosen activity/exercise. After each presentation all participants were allowed for comments and suggestions. During these question and answer sessions valid and fruitful discussions led to identify additional ideas, clarify and set measures for the further improvement of the training modules before the train-the-trainer (TTT) sessions on national level and the online toolbox official launch.
The GEP VET project team is now finalising the modular-based training course on entrepreneurship and revising the last glitches in the innovative online toolbox. Meanwhile the team is organizing the National train-the-trainer events in Bulgaria, Germany and Slovakia.
So if you are inspired stay tuned on this page to learn more about the upcoming National train-the-trainer sessions at the begging of 2015 in the three involved countries – Bulgaria, Germany and Slovakia.